Welcome to my first BLD Experiences blog post, it is a pleasure to have you here!
This blog has been in the works for THE longest time. I honestly don't know what was stopping me – well saying that… the pandemic kind of came crashing in and ruined any travel plans I had. So I guess there is that LOL.
My creation of BLD came from my wanderlust, I am really passionate about exploring and getting to experience different cultures. Although I have found that there are barriers to doing this as a Black, Lesbian, Disabled (BLD) woman. Lack of access really affects my ability to be more adventurous at times. So for me it is important to create a platform where I can document and share my experiences as a BLD woman. With this blog, I hope to help other Black, Queer Disabled people access spaces that they'll enjoy and feel comfortable in.
I have come across very few disabled travel blogs. None of these were by young Black people, they didn't capture activities that I enjoy doing whilst travelling. So, you know the saying 'if you want something done properly, do it yourself'. Yeah well this is what I am attempting to do. But saying this, I do not wish to erase any Black disabled persons hard work in creating disabled travel content. I would love to hear about any if you have come across them. Please do comment below if you know any blogs by Black Queer Disabled people that you think I may be interested in.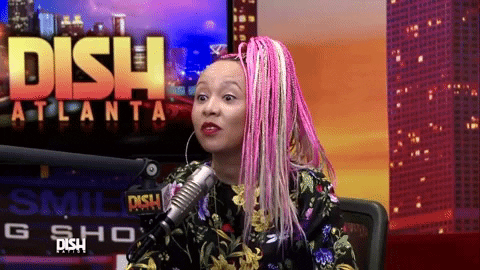 I hope by creating this blog I am able to meet more Black disabled people!
BLACK, LESBIAN AND DISABLED
You may have been reading this and thought… 'but why do all these identities matter? Why not just write a blog talking about my experiences as a Black woman travelling or as a Disabled woman travelling?'. Well, the short answer to this is: because I am all of them and they are all of me. I cannot escape any of my identities, I will always be a Black, Lesbian, Disabled woman no matter what situation I am in. All my identities impact my experiences and how I navigate my life. For example, when I travel, I always have to think about whether there is wheelchair access, whether the place is notorious for their racism and/or homophobia.
Now, I hear and see a lot of people say "but no one can tell your sexuality", which is not true for all by the way, but I also shouldn't have to hide it. I shouldn't have to hear or be near people that are sprouting homophobic or transphobic bull'. I should be able to go places and feel safe and confident in my Blackness, Queerness and Disabledness (out here creating words, Disability just didn't flow LOL). I hope you now understand. But if you did think either of those questions as you read along, I would definitely like to recommend broadening your reading and look at what 'intersectionality' (Crenshaw, 1989) means.
A LITTLE MORE ABOUT BLD
I am a 21-year-old, Black, Disabled, Lesbian woman (who occasionally uses Queer interchangeably).

A second-generation Brit, although I am very connected to my West Indian Heritage; I hold a lot of pride in my culture.

I recently university graduate.
I am an ambulatory wheelchair user, I use an electric wheelchair and believe me, this information is key. It has a big impact on my experiences and my ability to access particular spaces.

I am a Soca head through and through, I also love my Reggae and Dancehall – so any accessible events and I will attempt to be there 😂
Muay Thai was my loved back in the days, now I just have to sit and enjoy watching it when I can. I have also been adapting workouts to suit my current ability.

Food is my best friend! When the movie Ratatouille first came out, I wanted to become a food critic. I have since determined that although I love trying new foods. I am really picky. There are specific things that are a big no, no. However, I find as I have aged, my palate has matured! I even eat sushi now, but I might have just finally found good sushi lol.
Well, if you have reached the end of this blog, I want to thank you for reading. I really hope you have enjoyed finding out about what BLD experiences is about!
Ta-ta for now, see you next time for my blog on my semi-spontaneous trip to Belfast with my university amiga.