Before 2020 took a left turn, my friend and I decided 'fuck it' let's book a ticket and travel to Belfast. For reasons unknown to myself, Belfast had been on my travel radar for YEARS. Ever since we had met, 3 years ago, Belfast was somewhere we spoke about wanting to explore. So in the height of our most important and busy year at university we decided to end the cycle of talking about going and just DO IT! It was a little reckless for us, but we deserved some fun.
Pre-Belfast Planning: Flights
Travelling as a disabled person is a whole new world, it is can be really fun but equally it can be frustrating and challenging at times. Especially when you are new to adulthood and planning your own trips. There are a few additional tasks that we are required to do than say a non-disabled person. Here is a play by play of how my friend and I planned our weekender, ensuring that it was all accessible for moi:
We booked with Flybe, I spent days communicating with their team to get assistance whilst travelling. They required measurements, battery type and pictures of my wheelchair and details of my disability.
A few days before our flight, Flybe sent me into a mini panic as they said that their outbound aircraft was unable to fit my wheelchair. Luckily, we were able book a return with EasyJet, I found the whole assistance process with them was a lot better!

If Flybe are still in action, wheelchair user to wheelchair user, DO NOT USE THEM. When we landed in Belfast my wheelchair was in a state I had never seen. They had taken it apart and not informed the people at the airport in Belfast on how to put it back together (it is still a bit loose to this day). With how they deconstructed my chair, changing company for the return was a waste of time
When travelling, I would typically get a letter from my doctor detailing the medication I am on but since it was a short trip nothing heavy duty was needed. I would advise to get this letter if you have to take a lot of medication. Not many places have ever checked my meds, so I think it may just depend on the country you travel to but it is always better to be safe than sorry.
We just decided to stay at an accessible hotel in Birmingham so we could get to the airport for 4am.

This was best for us as trying to find a way to travel to the airport from where we were in the Midlands was a nightmare, there were no accessible taxis and no buses. Everything shuts so early in the Midlands!
My friend was in charge of meticulously planning our routes and making sure every mode of transportation was accessible. If it was not accessible, we would find an alternative (TAXI). I am directionally challenged
any opportunity I get to not be in charge of a satnav I take it. Like don't get me wrong I am capable as I do it regularly, but it does not bring me joy 😂.. (p.s. if you decide to travel to BHD, make sure you have cash as the bus doesn't take card!!)
In the morning of travelling to Belfast, we noticed that Flybe had failed to notify the assistance team. So, after checking in ourselves, we had to sort that out which was annoying. Once this was sorted, someone from the assistance team took us to our boarding gate where we waited for 2-3 hours. However, after this there was no one to assist us and provide us with information since our boarding gate kept on changing – this was stress we really did not need. To make things more difficult, the lift to get to the plane was broken so someone had rush and find us a different way to get onto the plane.
Accessible Accomodation
Now accommodation, funny story. We were so excited about heading to Belfast, we went ahead and booked our flights. Forgetting to check that the Airbnb that we wanted to stay at was available… it wasn't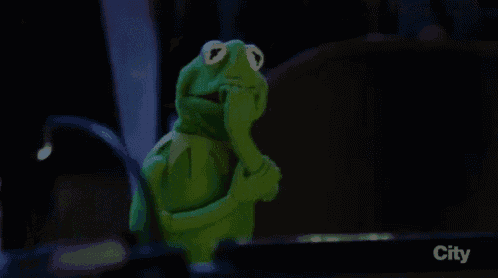 It was a bit of a sticky situation because it was the only accessible accommodation for a decent price. I definitely would advise you to not make such a rookie mistake LOL.
Luckily, we found a great accessible budget hotel (ETAP Hotel Belfast) which was in fantastic location.
We initially wanted to keep the price of this trip as low as possible by staying at an Airbnb so I could cook (I didn't want to suffer the possibility of getting food poisoning from my friend LOOL).
With all this in mind, we tried looking for a space that were close to the city centre. Somewhere that had no steps to the entrance and decent sized hallways so that I could manoeuvre comfortably without mashing up di people dem tings.
We identified an apartment building that fit that criteria and had a lift and all pictures of all access needs which was so helpful! I think providing this information should be standard, it saves you from chasing up the owner to see if there is access. But as I previously mentioned, this property was not available, so we looked for all the same requirements in hotels with the inclusion of an accessible bedroom/bathroom.
Stay tuned for part 2 of Accessible Belfast, where I will fill you in about my experiences in Belfast and places that I would suggest you should visit! In the meantime, comment, share and keep an eye out on BLD twitter and IG to see when part 2 is coming out.
Tchau

💛