Since travel is currently a big no, no, I decided to begin a little #TravelBudgetChallenge. A couple weeks ago, I asked my IG and Twitter followers to give me a budget, to plan an exciting accessible weekender to Glasgow.
On IG the responses were really split. So I thought, why not just create budgeting options for both – cheap & cheerful and luxury.
Cheap & Cheerful Glasgow budget is… £250
Luxury Glasgow budget is… £400
Okay. So, first of all. Off the back of those budgets, well more so the 1st, I swear you guys just want me to magically appear in Glasgow. I imagine it will probably cost around half of that to just get to the airport and flight. Nethertheless, I am the one that requested budgets… so challenge accepted. Let's see if I can make it there within these budgets (if not let's just act like I can click my fingers and appear in Glasgow yeah 😂)
Flights = £46pp courtesy of EasyJet
Depending on if someone loves me enough to drive my friend and I to the airport, then it'll be free. If not, it could cost anywhere from £80-100 to get an accessible taxi to Gatwick, hence my worry about staying within my C&C budget. But saying this, I realise there is two of us, so that price halves
Meaning so far only around £100 has been spent.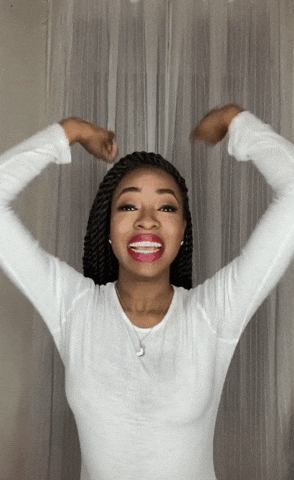 The first thing I do when looking for accommodation is look for the wheelchair accessible filter. I do not have the time to be looking at properties that can't accommodate me; getting my hopes up because the property looks good and then it isn't accessible. It is so deflating. Sometimes the wheelchair access feature isn't quite fool proof because why am I seeing hotel entrances with stairs???
Cheap & Cheerful Accessible Travel
Accommodation
Hampton by Hilton made the cut for accom – with a mobility accessible room with a "very good breakfast" included at £92 (£46pp). It is also right in the city centre near a train station.
Even when I am on a tight budget, I like to make sure wherever I lay my head is still looking on point!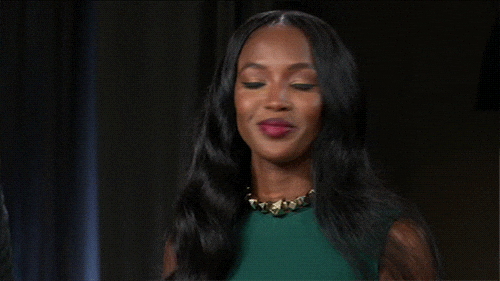 Activities
Kelvingrove Art Gallery and Museum
With 22 galleries there is loads to discover from art, animals and Ancient Egypt. And it's all FREEEE.
Kelvingrove Park
Despite being extremely averse to bugs, I love a nice little picnic on a beautiful summer's afternoon.
City Sightseeing Glasgow
For 2 days a ticket for the bus is only £17pp.
After my first experience on a bus tour, I feel like this is something I would want to do every time I travel to a different city!
It is also a very cheeky way to get around and save money! In Belfast, we used the bus to get us as close to wherever we needed to be to avoid paying bus fares.
The Clydeside Distillery
Scotland is well known for its rich varieties of Whisky, we would be fools not to check it out!
Located beside the River Clyde, The Clydeside Distillery offer a Whisky tour for £15pp, there is also a chocolate and whisky tour for double the price but I am really not a chocolate person. Here, they offer carer admissions free of charge.
Find their detailed accessibility guide here. If you are interested in visiting the clydeside distillery but the guide is too much to read – I would advise AGAINST getting a bus there if you are a wheelchair user. There is a bridge you have to cross but there are steps to get to the bridge. The steps are wide enough for a wheelchair user that is daring enough to try and climb stairs but that is defo not me LOL.
Luxury Travel
Accommodation
When I think luxury, it is normally a huge room with elegant interior design. I tend to opt for somewhere that has a spa, but Glasgow is a more of a sightseeing/exploring adventure. So, I have decided on staying at Dakota Glasgow which costs £246 (£123pp).
Looking at these hotels is making me miss splashing out on really nice hotels for my best friends' birthday weekends 😭
As soon as I can, I will definitely be looking for a nice hotel to stay, relax, order room service and have a nice spa treatment. Oh my goodness, I cannot wait, I am so excited for that day to come!
Activities
West End Whisky Tasting and Walking Tour
The expert guide will keep you entertained with stories and facts about Scotland's national drink, whilst you learn how to taste Whiskey like a pro during the 3 hour tasting tour of Glasgow's premium single malt Whiskies. You can find tickets for this here, for 2 people it totals up to £120.
I am the ULTIMATE lightweight so all I know is, after this I will probably just want something light to eat, some hot water and my bed 😂
ADVICE: If you struggle with walking for long times and are not a wheelchair user I would advise you to check out Whisky Tasting Tour of Glasgow City Centre/ West End. You can find this on experience day for the same price, they are not an option for wheelchair users as the coach has 3 steps.
St Mungo Religious Life and Art Museum
There are multiple galleries which are full of displays, objects and stunning works of art that explore the importance of religion in peoples' lives across the world and across time.
Here they offer free wheelchairs to hire at reception.
The Ivy Glasgow
I took one look at their menu, then their IG page and this is definitely looking like somewhere I would love to eat. I would probably spend around £30 here as I see a lot that I would like to try.
Their Buchanan street branch only has wheelchair access and accessible facilities on the ground floor which is a bit shitty because there is a restaurant and bar on the first floor but oh well.
Total Costs
Cheap & Cheerful total cost per person comes up to… £162.75
& our Luxury trip per person totals up to… £294
Well it seems I was able to plan an accessible weekender to Glasgow and still have quite a bit of money left over! Which means we can spend it on food for the weekend, any spontaneous activities and/or souvenirs.
Thank you so much to those of you that participated and gave me budgets! Comment below what you think of my Glasgow accessible travel budget. Let me know whether you would want to see more #TravelBudgetChallenge's 🙂
Tchau, até logo