Today (Sunday 15th August), I was supposed to be landing in Gothenburg, Sweden with my partner. But here I am still at home in London with a bleeding heart. My partner and I organised a trip to see her family and have a little adventure together. We haven't even been able to get out of London together just yet. Not for lack of trying, my flare ups have just gotten in the way.
When it comes to holidays, I am such a eager beaver. I plan everything to the 'T'. Minus travel insurance, I had everything organised. I finally went to purchase travel insurance, literally 7 days before I was supposed to fly out. I was then hit with the information that… S H I T I ain't going a place.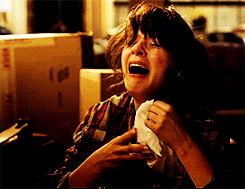 Making this my final task was the only thing that saved me from the cruelty of being turned away from boarding the plane.
The Lemon
Why am I still in London you may wonder? Well! It was a mix of COVID and Brexit that kind of screwed me in the ***. Sweden are only allowing people from EU and EEA countries to enter their country unless they fit under their exemptions.
Please don't ask me how I missed that key piece of information. I am already kicking myself enough. I honestly I don't know how any of us, especially myself, missed it. Like, how the heck did I miss this when checked the gov.uk website information on Sweden WEEKLY? I am really sad at the moment but we move.
Planning for Sweden
After booking a flight I typically go straight onto travel insurance. This time I prioritised ensuring all the COVID requirements were met because that was a very new experience for me. I even created a excel spreadsheet to collate information on tests and prices from different companies, it is all quite pricey.
Another tricky thing is when travelling is finding information on accessibility, especially accessible transport. So, we moved onto finding a wheelchair accessible vehicle (WAV). When I tell you we emailed every hire car company, Sweden accessible blogs and I even tweeted about it. I was so impatient I also emailed Swedish companies (where the websites were only in Swedish) because I was too impatient to wait for my Swedish speaking partner to wake up and do it. We had absolutely no luck with this. I hate being pushed in my manual wheelchair, so I had a bit of a think and decided 'Hey! Why don't I search for a foldable electric wheelchair that I can use abroad'.
The Lemonade
I can't bring you an amazing 'Accessible Sweden' blog. But I thought let me utilise my heartbreak and create a blog reviewing this foldable wheelchair.
Currently I own an Invacare Mirage. It is incredibly durable, has saved me from many falls and has only let me down a couple of times in 7 years. My wheelchair obviously doesn't fold down. Meaning many times I am restricted in the type of things I do and transport that I can use. No WAV was kinda meaning no Sweden. We wouldn't have been able to travel to our final destination in Jönköping, let alone getting around. I was determined for us to go together so I browsed the world wide web for companies that rented foldable wheelchairs that I could use abroad. Finally settling on Mobility Hire. After much contemplation I hired the Horizon Gadabout Folding Powerchair.
Foldable Chair for Sweden
Just to be safe, I hired the wheelchair for 2 weeks and organised the delivery to be 3 days before I was supposed to fly out. Once I ordered it, I was requested to send in 2 forms of picture ID and proof of address to one of their emails. I didn't receive a response so I was a bit worried but I had confirmation of order and I knew there was time just in case they f u c k e d up. They only provided a delivery time on the day and it was delivered by courier in a huge and heavy box, there was no help setting it up or a manual provided.
My birthday was on the day after (whoop whoop) it was delivered . So at around 10pm after a couple drinks, I had some of my able-bodied friends and family to help me set up the chair. To get it out the box it took 4 of us… in hindsight if we had put the box on the side it might have just taken 2 people. It wouldn't have been so heavy to lift out of the box. Once we had worked out how to put it up I went for a little test drive.
Horizon Gadabout VS Invacare Mirage
It was VERY low down, I felt like I was sitting in a school chair on wheels lol
In my chair, I can come down curbs really well and sometimes it is a bit hard. But it still works out and I don't drop so this was my biggest test. My friend stood behind me as I tested what it was like coming down a curb and it was okay. So I did it again by myself slowly. I came down well again which was very exciting because my first experience with a curb and a foldable wheelchair had me stuck in the middle of a road with it no longer working [cringe gif]. For that reason, I had been scared to purchase or try out foldable wheelchairs, but I seem safe in that.
I have the chair until the end of August. I be will keeping you updated on my experiences with it on my Instagram.