With the inaccessiblity of the world, travelling to unfamiliar places can be a bit daunting for disabled people. Personally, it is a bit scary but I just have to put a little more thought and effort into where I want to travel. Travelling has been something I have aspired to do all my life so there is nothing that will stop me… well except this Panoramic we are in ha-ha.
My Greatest Travel Inspiration
My Great Grandma really smacked me with a dose, or doses of wanderlust growing up.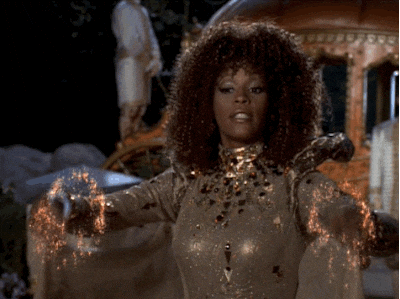 Without a doubt I get my travel spirit from her. Ever since I was young, I have been so intrigued and inspired by her adventures. In her house, she has memorabilia from all the places she has travelled to. Her fridges are full of flag magnets. My Great Grandma had a group of 6 friends, that have sadly dwindled to 3, that travelled the world together. They really LIVED. They travelled to a variety of countries on every continent. To name a few of the countries they explored together; China, Cuba and Australia and let's not forget to mention the vast adventure of her 80th Caribbean cruise.
When I was a child. Actually, even to this day, whenever I go to my Great Grandma's house I sit down and ask her about a different country each time and her experiences there.
Whenever I hear about her travel experiences, it makes me ache to explore the many wonders of the world, she has had such fantastic experiences in some of the most beautiful countries.
My Great Grandma instilled in me how important it is to see the world and experience different cultures. This is 100% a goal of mine. I am going to try and become a travelling Clinical Psychologist ha-ha. At 90, she talks about her travel plans. She inspires me so much; I want to be like her! But here lies the challenge. Accessibility.
Travelling Whilst Disabled & Accessibility
There are so many countries I desperately want to visit in my lifetime. My issue/barrier to just hopping on a plane spontaneously and being the adventurous queen I want to be issss… that there is barely any information about the accessibility of the places I want to visit. I get so frustrated because there are so many beautiful places in the world that I would love to explore but whenever you see travel pictures or blogs, people are hiking or at the top of a massive set of stairs. Or they are talking about their adventures and it's like 'yeah' I can't do that as a wheelchair user.
Recently I had contacted a travel blogger that has now settled in Indonesia. I asked about whether they had come across any gems which are accessible, they said they didn't know because that is never something they have to think about. Which is something I hear more often than not. Having to not think of accessibility is a huge privilege.
At times I feel selfish that I get pissed off because a country isn't accessible or doesn't provide information on access. But then it makes me think, if this isn't accessible for me. How the heck do the native disabled people cope and enjoy their lives? Like surely, they are able to live happily and explore their own country, right? I pray they do but, where are they? Why are they never at the forefront of travel adverts and advice?
The Invisible Community – Disabled People Are EVERYWHERE
When you see travel adverts, have you ever seen visibly disabled people in them? Can we really just pause for a moment and reflect on this?
Because I have never seen a visibly disabled person in this area. It's suddenly like disabled people do not exist when it comes to luxury, travel, fashion, happiness or love. But yeah, there we are, right when a non-disabled person is feeling down and needs some inspiration porn.
How can we, disabled people, make up 15% of the WORLDS population (WHO, 2020). That's over 1 billion people… Which has no doubt risen with the long-term effects of COVID-19. Can you imagine, this many people hidden, avoided, being such an invisible community – especially visibly disabled people. Well, I guess you don't have to imagine because we are.
The Power of Seeing Fellow Disabled Peps
As a BLD, Seeing people that look like you whilst travelling is so vital! Seeing electric wheelchair users for me, helps me feel confident and comfortable enough to take the leap and travel to somewhere; I would love to immerse myself in the culture and explore the beautiful sites. However, without the ready information or seeing wheelchair users do it, I wouldn't know what to expect and whether it is possible or even .. for me to get a ticket and stay there because it might just be a waste of time. Other wheelchair users/ disabled people experiences help you feel confident and comfortable enough to make the leap as a wheelchair user to explore places that you didn't know you could.
It can be so hard not having readily accessible information about the accessibility of countries and the venues within. You have to do so much research and a lot of the time there still isn't as much conclusive information. This is part of the reason why doing my #TravelBudgetChallenge [click this link if you have not read my Glasgow TBC yet] can take a moment, due to the simple fact that I have to email places if they do not have information regarding accessibility.
The lack of accessible travel information is the main reason that inspired me to create this blog to begin with. I want to create a space where other wheelchair users like myself can look up the accessibility of places they want to go to. Hopefully this whole Panopticon will get to clearing up so I can travel and bring you all some amazing accessible content!
Tchau x
If you got this far, thank you for reading and sorry for the wait! Comment below your thoughts on today's blog & keep an eye on my IG this weekend to see my travel bucket list.