We had absolutely no idea what accessible activities to do in Belfast. But we thought, what the heck, let's just live in the moment and decide what to do each day.
I can't lie. Relaxing and being spontaneous, especially in another country was something VERY foreign to us. Me more so because I always have to check out accessibility and prefer to do so in advance.
Belfast was a great trip that we both really enjoyed. I am so glad I could travel somewhere before all of this lockdown mess started.
At the time we went, it was really nice to just be out of England and away from uni. Although I worked on my dissertation whilst my friend took a nap.
Things to do in Belfast
Ulster Museum (8/10)
We reached Belfast at around 8am. It was too early to check into our hotel, so after we got a bite to eat, we picked a direction and walked/rolled.
It just so happened that we saw signs to Ulster Museum. We had to stop someone to ask where the Museum was because we couldn't find it. It turns out that the museum was right around the corner. Like literally… not even 1 minute away. To this day, I am still surprised we got around Belfast safely since we are both geographically challenged.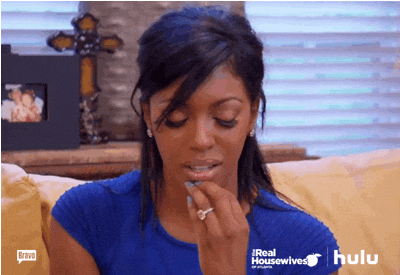 If you don't know much about the history of Northern Ireland, like us, Ulster Museum needs to be in your top 3 places to go. Plus admission is free! Who doesn't love free stuff??
Ulster Museum has a rich display of history, art and natural sciences. When we visited, they had a collection of student's arts on display which was incredible! I found the museum really fascinating, we learnt so much in the 2 hours we were there.
The floors spiral up, so you don't have to get a lift to each floor. Where there are stairs, there are small lifts for Wheelchair users. I got stuck in one for a couple minutes but the staff member that was helping me in was calm and got me out quickly. Unfortunately, getting stuck in lifts is something I am used to.
Pizza Punks Belfast (9/10)
I got a huge, customised (you get a choice of 50 unlimited toppings) sourdough pizza, cocktail and dip for only £19.25.
There was nothing I could fault here; the food was delicious (they have the best vegan cheese I have tasted) and the atmosphere was great!
The restaurant appeared very clean and the staff were lovely.
If I wasn't so full (I had a slice & a half left) I would have attempted to look at more.
Filthy McNasty (7/10)
We stopped at a pub for a drink our first evening. They had a live band playing, their music wasn't really my taste… but they were decent.
Now let's get down to the drinks, I paid £4 for what looked like a double Bacardi & lemonade. I was so shocked because where in London are you finding those prices please?
They have a beautiful outdoors area which is heated during cold weather. I would absolutely love to experience it during the summer!
City Hop on Tour (6.5/10)
This is probably the cheapest (approx. £28 for 2-days for 2 people) way to travel around and see the top attractions of Belfast. I thoroughly enjoyed the hop on, hop off sightseeing tour bus where we receive an educational tour from Belfast natives.
Although, as a wheelchair user I had to sit facing backwards which was uncomfortable and confusing at times. I wasn't able to always see and had to remember that left & right was the opposite for me. If it is possible to get on a newer bus, I definitely recommend it as they tend to have more space. I have a fairly small wheelchair and I couldn't fit properly on one of the bus.
The staff were also really helpful regarding accessibility, we were all unsure if one of the stops were accessible. When I got back on the bus with them, they informed me that HMS Caroline has a lift inside.
I only give this one a slightly lower score because I am still salty that my chair moved and slammed into the step when the bus turned a corner. I ended up hurting my feet and they were swollen for the rest of the day (YES, my brakes were on).
Titanic (7/10)
If you are in Belfast, the Titanic museum is a must see! We bought tickets for the museum through City hop on hop off which was £8 cheaper (£30 instead of £38) than at the venue. It was really interesting to find out the real story behind the 1998 Kate Winslet & Leonardo DiCaprio movie! [let me know in the comments whether you think there was enough space on the door for Jack 😂]
For those with mobility issues, at the reception there are scooters/wheelchairs available to use throughout the building. I liked the museum but I quickly lost interest as we had been there for quite some time and there was just too much to see.
There was a really cool ride on one of the floors, for (electric) wheelchair users you will need to transfer into the cart, they'll meet you at the other end of the ride with your chair.
Lavery's Back Door Bar (7.5/10)
Here, I had the best honey chilli chicken that I still dream about this day! I have even tried to recreate them, it turned out quite well if I do say so myself. We went during/after a sports game, so it was a pretty boisterous atmosphere.
I loved that they had radar key operated disabled toilets which meant they weren't disgusting. They are also the only bar I have seen with an additional bathroom which was gender neutral which was really great to see.
Yangtze (6/10)
A nice little stop off for some Chinese food. Depending on how big your appetite it might just cover lunch and dinner depending on what you get haha. Just a little warning, their Singapore noodles weren't the best.
Eating in was a little difficult as a wheelchair user, the furniture is screwed into the floor. So, I wasn't able to move the chair and place my wheelchair at the correct end of the table. I had to park up at the side of the table instead which meant people trying to squeeze past.
Crowne Plaza Hotel Belfast (7.5/10)
On our way back to England, we encountered a little trouble. There was a bad storm, so all flights out and into Belfast were cancelled. We even had to change out return airport, flying out to Liverpool the next day instead of BHX. Luckily for us EasyJet were on job and set us up in this beautiful hotel. It is a little bit out of the way from the town centre so you would need to get a taxi or drive.
We ordered room service since EasyJet gave us vouchers for our trouble, this took a while to get to us. The manager was really apologetic, and it was likely a result in the unexpected influx of guests that were placed in the hotel by their airline due to the storm.
One of the restaurant staff was very dismissive of me as a wheelchair user. They kept talking to my friend despite me talking to them and being the main 'booker'. It was a very shocking and annoying experience. I didn't realise it had actually happened quite a lot during the trip until my friend mentioned it. Once the manager saw what the employee was doing, they apologised and make sure that anything I needed was there for me.
There seemed to be a bit of miscommunication with ordering a taxi. They ordered me a normal one, I required a wheelchair accessible vehicle and due to the storm, that meant a lot of drivers were busier than normal with airport runs but they tried to sort it out as best they could.
Follow my IG (@BLD_Experiences) to see a few pictures from my accessible trip to Belfast. If you have been before comment below what your experiences were like and whether you'd go again 🙂
Tchau, see you again!