Jan 2022, the time of year that many people look back on the state of their love life with clouds of devastation. They start thinking about their childhood plans of being settled down. Being married and having the first out of the bunch of their kids before their 30s. I have no doubt that there is a load of people out there whose New Year's resolution is to find… the ONE. Deciding to take the natural route of finding someone in person or jumping on one of the many dating apps/websites. When it comes to dating, people seem to either love it or hate it. I know I found it absolutely exhausting. Telling how many people my life story and not knowing whether this person would be the one or not.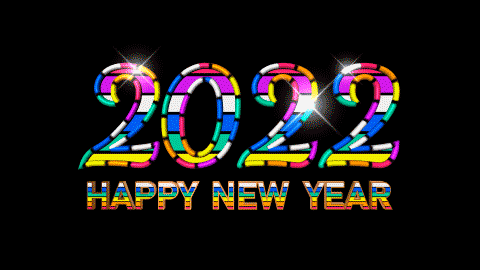 The World of Dating
No matter how you feel about dating, it really does require a lot of emotional and physical energy. The world of dating when you're disabled is especially tricky given the many misconceptions about disabled people. (some of which was mentioned in Sex & Disability). Most of both of our dating experiences have been through online dating. I [Elvy] tend to jump in and go on multiple dates with different people for a few months. Or the other extreme of avoiding it at all costs. I [Elvy] think this is important to reflect on, being aware of your mental and emotional state, whether you have the capacity, and allowing yourself breaks when needed helps the process be more enjoyable – disabled or not. 
To Be Intentional or Not To Be?
I always am always conflicted on this. On one hand I say it is good to be intentional whilst dating. Know what you want and what you are looking for in a person. However, sometimes your intentions change as it goes on, I know that is true for me. I went in not looking for anything serious. Then an amazing woman popped my way and we ended up being together for a year. Sometimes if you don't know where your head is at it is good to just "go with the flow". But maybe know where your flow does not go. People can be very weird haha. But I guess you will find the one with the right level of weirdness for you.
Being Vulnerable
Dating as a disabled person for me was a very daunting experience. One because putting yourself out there is such a vulnerable experience. Being hopefully that you will meet someone and that they understand you completely. That they actually want to be with you, and only you (unless your one for open relationships). Someone that can open you up and share love with you that you didn't even know you possessed. Or needed to receive from a romantic relationship.
Now add in the complexity of misconceptions and discrimination towards disabled people. I feel like a lot of the time when people think about disabled people, they think we are burdens, we need so much support. The latter may be true for some but never the former, we may need support but I am sure many disabled people have systems in place for this already. It's like, you mention the word disabled to some people and all they can think of is what you might ask them to do for you. We aren't looking for a carer but a lover. But yes we also need someone that is kind and considerate of our disability and how this impacts our day to day. So, I guess I always felt the need to assert how independent I am, especially at the beginning.
Dating & Disclosure
Now onto that little thing, that can feel massive… DISCLOSURE. How and when to disclose your disability on dating apps. I always felt really odd when coming to this. It isn't like I would ever straight off the bat ask anyone about their mental or physical health. Well maybe at work but never in a dating capacity. These are things that just come up naturally in conversation. With disabilities some people can be a bit dodgy. I have seen non-disabled people say that feel like they have been lied to. Even deceived, if they are not knowledgeable about your disability early on. Hence the question of when to disclose.
When it comes to setting up a dating profile, my [Elvy's] preference is to be upfront and disclose my disability. This is through pictures and a comment about my wheelchair. I do so for a number of reasons. The first is that my disability is a big part of my life. I'm proud of my disability and I want to highlight it. Secondly, I see my disability as a sieve almost against people who may be closed minded, ignorant, or biased against disabled people. Showing this from the beginning saves me from wasting time talking to people who have a problem with my disability.
In general, until starting this blog I didn't really take an effort to take pictures. I am still tryna work my angles and lighting lol. My options were limited when it came to deciding which images to use. I also barely had any where my wheelchair is visible. So, I would have to find the right time to let someone know I am a wheelchair user. I was always really awkward with this. It has been a while since I have had to do this romantically but when I did, I threw it in the conversation super randomly. My partner and I still laugh about it to this day.
Making Life Accessible
After making a connection with someone, there then comes the conversation about disability. I [Elvy] tends to wait for the person to ask me, and if they don't, I always bring it up before the date. In the past, I've had people say they hadn't noticed the information on my profile.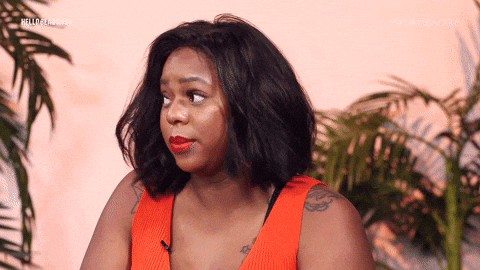 From these people, I've had mixed positive and negative responses.
My [Elvy] preference is to have an honest conversation about my disability before dates, accessible facilities need to be part of a good date. I've often found that due to access needs, my dates often leave the planning to me. Whilst on one hand this is thoughtful. The other side is that I'd also like to be taken out and experience the effort of someone else planning our date (after all, we all have access to the internet).
Perhaps, this is a conversation to be had further down the line after a few successful dates. My way around this is to have a regular first date spot that I know is accessible, safe and convenient for me. And speaking of safety, this is a major one – as a wheelchair user, I can't exactly sneak out discreetly or make a run for it if I feel unsafe, so thinking about meeting in public spaces, or letting a friend know where you are on a date can be an easy way of making sure you're comfortable and safe.
---
Thank you so much for reading. We both hope you enjoyed. Don't forget to follow Elvy on twitter [@accessbyelvy]. Also let us know your experiences of dating, especially if you are disabled, in the comments.
💛 Tchau 💛